Flagstaff law enforcement: Person arrested in tire slashings tied to Mount Elden knife assaults | Criminal offense and Courts
2 min read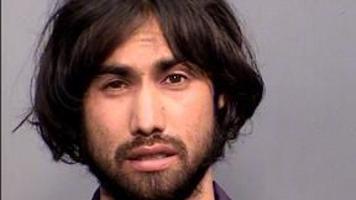 Flagstaff law enforcement have traced independent incidents of tire slashings and violent confrontations near the Mount Elden trails back to a 34-calendar year-old gentleman who was arrested Monday.
Law enforcement initially arrested Christopher Suter on fees of criminal hurt in a scenario of tire slashing, but afterwards extra aggravated assault and theft fees soon after generating a connection to Aug. 15 experiences of a man wielding a knife and attacking hikers in close proximity to Mt. Elden trails.
In an endeavor to find the suspect in the tire slashing situation, the Flagstaff Law enforcement Section posted a image of a suspect donning khaki trousers and a baseball cap to social media on Aug. 19.
The division claims it received a simply call from a victim in the Elden incident who claimed that the person in the photograph on social media seemed like the identical individual who experienced confronted them with a knife earlier in the month.
Police detectives functioning on the independent incidents assembled a image lineup of the suspect and arrived at the conclusion that it was the very same person. The image lineup along with other evidence led detectives to incorporate the more assault and theft fees, law enforcement say.
Each incidents triggered pretty a stir in the group. Past month, as the incident on Mount Elden unfolded, it resulted in a multi-agency patrol of the location lasting several hours. Law enforcement urged the community to stay away from the region and asked for enable finding the suspect.